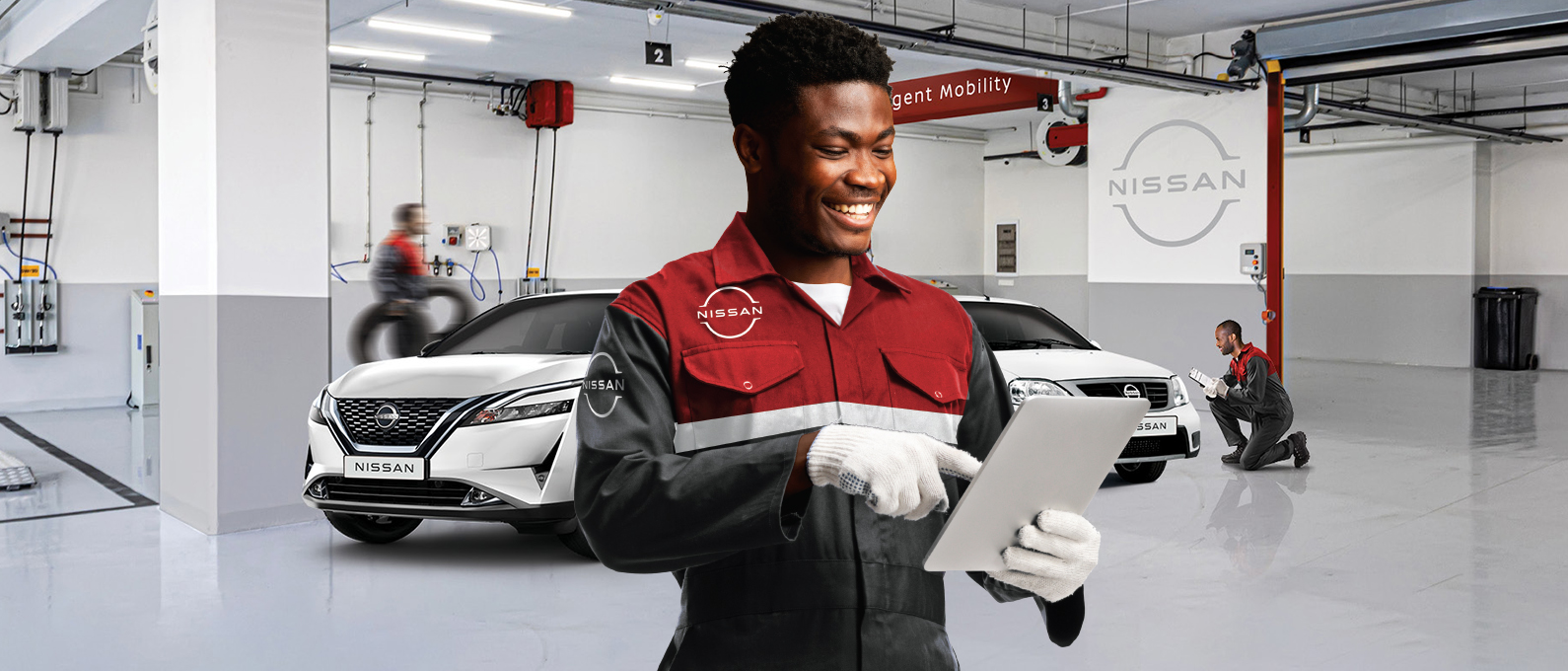 Enhancing Your Drive:
Unveiling Nissan Ghana APL's Exceptional After-Sales Services
When it comes to ensuring the longevity and performance of your Nissan vehicle, the journey extends far beyond the initial purchase. At Nissan Ghana APL, we understand that your driving experience is an ongoing relationship, and our after-sales services are designed to elevate it to new heights.
Your Nissan deserves nothing but the best when it comes to repairs.
Our skilled technicians at Nissan Ghana APL are not just mechanics; they are automotive craftsmen dedicated to restoring your vehicle to its optimal condition. We employ state-of-the-art diagnostic tools and cutting-edge technology to pinpoint and address any issues efficiently.
From routine maintenance to complex repairs, we handle every task with precision and expertise. We recognize that your time is valuable, so our streamlined repair process ensures minimal downtime, allowing you to get back on the road swiftly.
Beyond repairs, our service extends to a commitment to excellence.
At Nissan Ghana APL, we take pride in offering comprehensive service packages tailored to meet your vehicle's specific needs. Regular servicing is not just a requirement; it's a proactive investment in the health of your Nissan. Our service professionals adhere to the highest standards, ensuring that your vehicle receives the care it deserves.
Whether it's a routine check-up, fluid replacement, or a comprehensive inspection, our Nissan Service is a testament to our commitment to maintaining the reliability and performance of your vehicle throughout its lifespan.
Preserve the integrity of your Nissan with genuine parts.
When it comes to replacements, compromise is not an option. Nissan Ghana APL exclusively uses genuine Nissan parts, ensuring that every component meets the rigorous standards set by the manufacturer. These parts aren't just replacements; they are a guarantee of quality, durability, and compatibility.
Choosing Nissan Genuine Parts means preserving the integrity of your vehicle. It's an investment in longevity and performance, backed by the assurance that each part is designed to seamlessly integrate with your Nissan.
Conclusion: Driving Confidence, Every Mile
In every aspect of our after-sales services—be it car repair, Nissan Service, or the use of Genuine Parts—Nissan Ghana APL is committed to enhancing your driving confidence. Our team, our technology, and our dedication come together to provide a seamless and reliable after-sales experience.
Because at Nissan Ghana APL, we don't just sell cars; we cultivate relationships and ensure that every mile you drive is a testament to the exceptional quality and service that defines the Nissan experience.
For more information on how we can elevate your driving experience, visit our Owners' Services page.